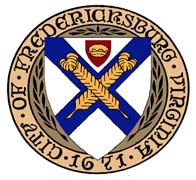 VACANCY ANNOUNCEMENT
COMMUNICATIONS OFFICER
Starting Salary: $34,323
Applications are now being considered for both current and futre vacancies for the position of Communications Officer, full-time and part-time. This position significantly impacts the safety of the general public and the responding agency personnel. Under general supervision, he or she receives incoming emergency and non-emergency phone calls to the Emergency Operations Center, dispatches police, fire, and EMS personnel, performs a variety of administrative functions for the Police and Fire Departments, and performs related tasks as required including extensive computer work. Applicants must have a high school diploma or equivalent and must be at least 18 years of age. A successful applicant will pass a job specific aptitude test and a typing test with a net typing speed of 35 wpm or greater. Additionally, a successful applicant must obtain and maintain DCJS Communications Basic certification, Virginia Criminal Information Network certification, CPR and First Aid certification, Emergency Medical Dispatching certification, and Fire Service Communications certification within 6 months of hire. Preference in the application process will be given to those possessing a current DCJS Communications Basic certification. This position will involve shift work to include nights, weekends, and holidays so a flexible schedule is required. Applicants must undergo a background investigation, criminal history check (convicted felons and some serious misdemeanors are ineligible), physical examination, drug test, psychological evaluation and polygraph. Please contact Communications Manager Melissa Wood by phone at (540)654-5933, or by email at: mwood@pd.fredericksburgva.gov if you have questions.
Completed City Applications and resumes must be submitted to the Human Resources Department before the close of business on June 27, 2014. Applications will not be accepted before or after the posted advertisement dates of June 16-27, 2014.
You can apply online by choosing "Employment" through the City's website www.fredericksburgva.gov.
City of Fredericksburg
Human Resources Department
715 Princess Anne Street, Room 217
P. O. Box 7447
Fredericksburg, VA 22404-7447EOE