This section of our website contains the most up to date information the council has regarding federal and state EMS legislation as well as other important issues facing EMS. Be sure to check back for updates!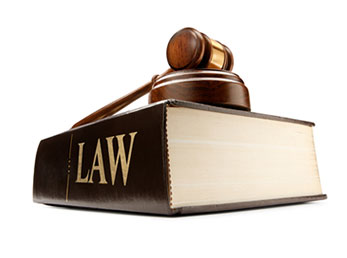 ---
Fatigue in EMS
As a result of the expert panel meeting in April 2016, 7 PICO questions have been
finalized and registered. The systematic reviews have been initiated. The Research Team
has received training on using GRADEPro software and the Expert Panel is scheduled to
meet in February 2017 to review the evidence and begin to formulate recommendations.
EMS Compass
Significant improvements to the measurement development process were made this
summer and tested successfully in August. The project team brought over 50 draft
measures to the Compass Steering Committee meeting in September and selected 14
individual measures across 8 conditions/topics to be released as "candidate" measures for
widespread testing in the EMS industry.
Ground Ambulance Vehicle Standards and EMS Safety Resource
SafeAmbulances.org has posted a guide on state ambulance regulations. The link to Doug Wolfberg's editorial on red lights and sirens at EMS1 is a "must read."
National Model EMS Clinical Guidelines
Fifteen potential new clinical guidelines are being considered by the work team. The
"Resuscitation" chapter is being revised to reflect current ECC guidelines.
REPLICA Sue Prentiss (former state EMS director from New Hampshire) has been named as NASEMSO's REPLICA Advocate. Sue will work with states that are supportive of or
filing compact legislation to provide resources and informational needs. Only 3 more
states are needed to enact legislation that would enable implementation of the EMS
licensure compact.
Field EMS Bill - NAEMT guides to the Federal Field EMS Modernization and Innovation Act
Congress.gov updates on the Field EMS Modernization and Innovation Act
VA HB 1010 - Progress Updates - 2015 Session Progress
---
NAEMT - EMS 3.0 - What is EMS 3.0, and what does it mean for you?
Veteran EMT Support Act Passes House of Representatives
Last Thursday, the U.S. House of Representatives passed H.R. 1818, the Veterans EMT Support Act, by a vote of 415 to 1. The bill was introduced by Rep. Adam Kinzinger (R-IL) and assists military medic veterans to efficiently transition their military medical training into the civilian workforce and addresses the shortage of EMTs in states. Our sincere gratitude to the members who visited their representatives, sent emails and letters requesting congressional support, or walked the halls of our nation's Capitol during EMS On The Hill Day on April 20. The bill now moves into the Senate for consideration. You can help keep our momentum going - contact your U.S. Senators and ask them to support passage of the Senate companion bill, S. 453.
May is National Mental Health Awareness Month
This month is dedicated to renewing our commitment to raise awareness of mental illness and those suffering in silence. As healthcare providers, EMS professionals must recognize and understand mental health conditions in their patients, their co-workers, and themselves. Resources are available, including the EMS-focused Code Green Campaign.
New public health project through Health and Human Services ASPR that provides an interactive and real-time view of mapping overlays that may be helpful for disaster mitigation and emergency management planning: emPOWER
Additionally, ther is another emergency management resource available which compiles technical resource information, provides specific assistance, and allows for information exchange for public safety entities across the country: TRACIE
Pediatric Emergency Care Applied Research Network (PECARN) - several research and study resources related to pediatric patient care.
CAAS Releases Ground Vehicle Standard for Ambulances
Following a consensus-based process 2 years in the making, the Commission on Accreditation of Ambulance Services (CAAS) has announced the publication of its long awaited Ground Vehicle Standard for Ambulances, CAAS GVS v.1.0 Final. CAAS is an ANSI accredited Standards Developer Organization that defines the "gold standard" for operations in the medical transportation industry. The GVS standard will have an effective date of July 1, 2016, and is available now for free download: Ground Vehicles Standard.
The GVS website will eventually contain a portal for providers or regulators to connect with the GVS Technical Committee for questions or interpretations regarding the standard. The organization anticipates its potential for use as a successor to the KKK-A-1822 specification. For more information go to: http://www.groundvehiclestandard.org/.
J. Stephen Higgins - NHTSA Presentation: "Developing Guidelines for Fatigue Management in EMS" (NEMSAC 12/2/15)
Department of Behavioral and Development Services: educational materials related to the Virginia Board of Pharmacy Naloxone protocols and the REVIVE program, as well as the guide for pharmacist distribution of the medication.
First Bill List of 2016 Session:
2015 AHA Guidelines Update for CPR and ECC
10/23/15: An update from Michael Berg at the Office of EMS regarding EMS Regulations:
"Definition of Emergency Medical Services, et al.," – this is effective as of tomorrow. We are anticipating the update will be posted in a PDF word document to reflect the changes tomorrow. If you click on the Registrar link – the new language will automatically update as of tomorrow (http://www.vdh.virginia.gov/OEMS/Agency/RegCompliance/Regulations.htm)
FARC Technical clean up regulations (Fast Track)– remain in Governors Office awaiting review and approval.
"Affiliation" regulatory packet (Fast Track) – remain in Governor's Office awaiting review and approval.
ANNOUNCEMENT: Sept. 30, 2015 - Governor McAuliffe declares state of emergency while commonwealth deals with flooding. Details available here.
The Final Exempt Regulatory Package for amending "Definitions" as a result of the technical clean-up bill from this past General Assembly has been moved forward and is to be published in the Virginia Register on September 21, 2015: http://townhall.virginia.gov/L/viewstage.cfm?stageid=7309
EMS Focus, webinars and podcasts about EMS and current issues in the industry.
2015 Office of EMS Legislative Report for February 27 2015
2015 Office of EMS Legislative Grid for February 27 2015
ANNOUNCEMENT:
SB 997 of the 2014 General Assembly amended the Code of Virginia regarding the conducting of background checks of EMS agency affiliation. The legislation, as well as the established policy and agency templates, can be found at the following link, http://www.vdh.virginia.gov/OEMS/Agency/RegCompliance/CriminalHistoryRecord.htm
This policy is effective July 1, 2015. Those jurisdictions with any additional questions on this new process should direct their questions to Mike Berg at OEMS. It is also important to note that the Office of EMS will not provide background cards for those jurisdictions completing the background checks under their enacted ordinances and a such will not be responsible for any associated costs.