The 2020 Regional Awards were held ONLINE!

We may be living through unprecedented times, but the outstanding EMS providers in our region deserved recognition now more than ever! This year's regional awards were held on Facebook Live at 6:30 PM on July 29, 2020. View the recording here!

Regional EMS Awards are given to recipients nominated by YOU. Thank you for helping us honor your colleagues who go above and beyond in serving their community.
2020's Winners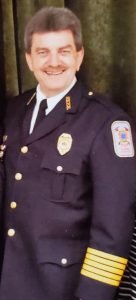 Excellence in EMS
James B. Hurlock, Jr.
Jim Hurlock joined Richardsville Volunteer Fire Department & Rescue Squad, Inc. (RVFDRS) as a 15-year-old junior member in 1970. He took Fire Fighting classes at Amissville Volunteer Fire Department and was among the first Culpeper County EMT-A certified providers in Culpeper County after completing the course offered in May 1975. Jim Hurlock is an outstanding example to young members of integrity, dedication, and of course hardwork. In July 2018, Jim Hurlock received a Culpeper Chamber of Commerce Valor Award. In March 2020, Jim was awarded an employment service award from the Culpeper County Board of Supervisors for his 20 years of Fire/EMS Service to the county. He is highly regarded for his exemplary Fire and EMS skills throughout the County of Culpeper and known for his medical acumen. He has an inherent authority borne out of the immense respect for those who work with him at Richardsville VFD & Rescue.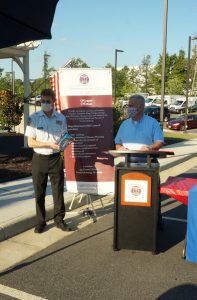 Innovation Excellence in EMS
LifeCare Medical Transports, Inc.
LifeCare Medical Transports is the first ground EMS agency in Virginia to have trained health care professionals have the ability to transport patients who are on AIRVO 2 which is a high flow ventilation system used in many hospitals. As a result of prospective, randomized clinical trials, the AIRVO 2 has emerged as another option for patients with hypoxemic respiratory failure. LifeCare's ability to be able to provide this care allows for ground transport services to be used and the respiratory therapy treatment to continue rather than be halted during transport. LifeCare developed a rigorous training and clinical studies program designed to train all ALS providers on the AIRVO 2 operations and give hands on training prior to patient interactions. In all, over 40 ALS providers were trained and given medical clearance to run these transports. LifeCare's program has been received positively with local area hospitals and the implantation throughout Virginia is in progress.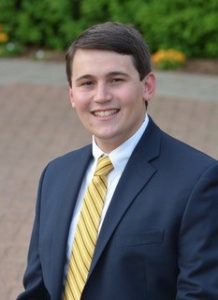 Outstanding EMS Leadership
Jacob Parcell
Jacob has set himself apart as a leader at Fredericksburg Volunteer Rescue Squad who will not shy away from a challenge and is always willing to put in the time, effort, care, and discipline needed for any situation he finds himself in. It is these qualities that have earned Jacob the respect he receives and deserves from fellow members of FRS and many other members of the EMS community. He has engaged in policy planning and development, risk management mitigation, and authored our strategic plan. He consistently takes a vested interest in the needs of FRS and is always one of the first to begin the dialogue on how to achieve the next steps and goals.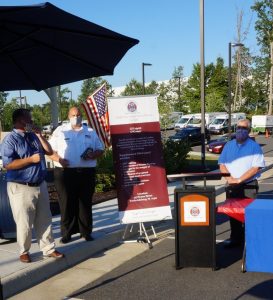 Outstanding EMS Agency
LifeCare Medical Transports, Inc.
LifeCare Medical Transports has been serving the community for over 25 years. With now over 500 employees and over 135 ambulances across the Commonwealth of Virginia, LifeCare is able to provide quality patient care as one of Virginia's largest emergency medical transport companies. These transports involve both non-emergency and emergency transports and average around 300 medical transports throughout the Commonwealth each day. This past year, LifeCare joined numerous agencies from across the nation to aid in the relief efforts of Hurricane Dorian sending crews to Florida, South Carolina, and Georgia. This year during the COVID-19 pandemic, LifeCare was also honored to send over 40 employees to New York and New Jersey to help supplement the overwhelmed 911 system and help decompress hospitals during the counties epicenter's hardest days. In addition, LifeCare also brings awareness through their specialty ambulances. This year, LifeCare dedicated four new ambulances. These ambulances included Breast Cancer Awareness, Parkinson's Awareness, Child Abuse Awareness, and Heart Health Awareness. LifeCare dedicated Unit 17 to Rose Greene a longtime supporter of LifeCare who has battled with Parkinson's disease.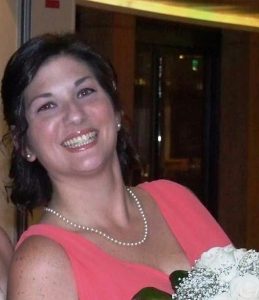 Outstanding Contribution to EMS for Children
Kimberly Melson
Kim Melson has been an advocate for EMS for Children throughout Virginia. By leading by example, Kim has been able to teach and inspire the next generation of EMS providers from a very early age. She is the founding member of the LifeCare Juniors, which is a program in which children of LifeCare employees and friends are encouraged to start learning about EMS at an early age. This program involves creative and interactive lessons such as stop the bleed and CPR training. While not working at LifeCare and assisting in the LifeCare Junior's program, Kim is actively involved in the VAVRS junior programs both at the district and state levels.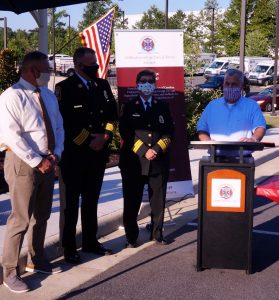 Outstanding Contribution to EMS Emergency Preparedness and Response
Stafford County Fire & Rescue Department
Stafford County Fire and Rescue have been recognized for their effective Emergency Management and Preparedness efforts, active CERT Team, PulsePoint Program and for being the first in our region to not only obtain HeartSafe Community designation, but develop the program supported by the Virginia Office of EMS to assist other localities across the Commonwealth in establishing this lifesaving program. During the COVID 19 pandemic, the agency trained Stafford CERT team members to do fit testing and helped to provide training in the community at doctor offices and other facilities in the county. In addition, they provided information to help with the development of response plans for these organizations and equipment procurement plans in response to the pandemic. Stafford County Fire & Rescue Department has made many significant contributions to their locality, EMS region and state towards making our communities safer, stronger, better prepared, and more resilient through emergency preparedness and response.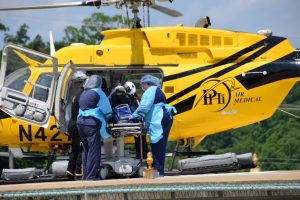 Outstanding Contribution to EMS Health & Safety
PHI AirCare 2
PHI Air Medical AirCare2 based out of Spotsylvania, Virginia demonstrates this commitment to health and safety each and every day. Operating from a base station at Shannon Airport with 8 providers to include flight Paramedics, Nurses and Pilots, they serve our community with approximately 500 scene and hospital interfacility flights each year. AirCare2 has made significant contributions to the overall enhancement, development and promotion of safety not only within the air medical community, but the entire Rappahannock EMS Council region.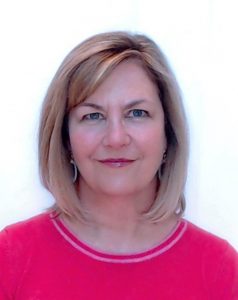 Nurse with Outstanding Contribution to EMS
Susan Halpin, RN
Susan Halpin has been a vital part of Mary Washington's stroke team, ensuring the primary object is quality patient care. Since 2018, Susan has help educate over 280 EMS providers on LVO and stroke through MWHC. Susan was instrumental in working with Mary Washington Healthcare's partner, LifeCare to minimize wait time and have ground ambulance transport for patients receiving tPA. She has helped coordinate and present lectures in EMS agency stations in Westmoreland, Spotsylvania, Stafford, Caroline, King George, Fredericksburg, and Orange.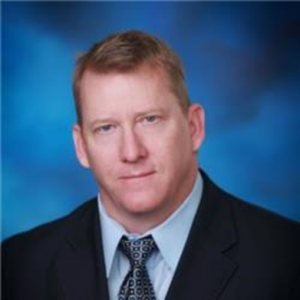 Physician with Outstanding Contribution to EMS
Dr. William Reese
Dr. Reese has been a profound part of LifeCare Medical Transports ability to grow. As LifeCare's Medical Director, Dr. Reese has been very hands on and encouraging with enabling LifeCare to create innovative medical protocol here in the Rappahannock region. During this year, Dr. Reese was a vital part in creating the Emergency Stroke protocol which allowed LifeCare to be able to transfer patients receiving tPA. Dr. Reese was also part of LifeCare's new initiative for the AIRVO 2. By Dr. Reese's guidance and support, LifeCare was able to create this high-flow protocol becoming one of Virginia's first medical transport companies to do so.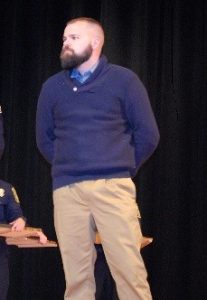 Outstanding Prehospital Educator
William Tosick
Bill has been an integral part of our EMS training for almost three years. Bill prides himself in providing high quality EMS training to over 300 career and volunteer emergency responders in Spotsylvania County. Bill's primary responsibilities include coordinating department programs such ACLS, PALS, EMT, Paramedic and a monthly CEU program. He is truly gifted when it comes to new and creative ideas to give education. He has added a "Day in the Life" program into the EMT curriculum where EMT students run high tech simulated calls with actors as the patients, are transported to local hospitals, and turned over to medical staff in the ER. Bill is a strong, solid lecturer. He has the ability to relay pertinent and correct information on regulations and standards in a lively manner to ensure the knowledge is given.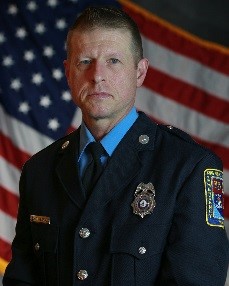 Outstanding Prehospital Provider
Kevin Rexrode
Kevin is an excellent EMS provider and is always willing to assist other providers. He has the ability to convey his knowledge in a manner that makes people comfortable. Due to his fast learning and sound leadership abilities he has earned his EMT, NRP, and certification as an Advanced Practice Paramedic. Plus completed his Flight Paramedic Certification (FPC). Kevin is also serves a BLS and ALS Preceptor within our Department. This ambitious streak led to Kevin being promoted to EMS Lieutenant in 2017. Kevin has been recognized for a variety of Life Saving Awards for his actions on high priority calls. Kevin is truly a role model for the next generation of EMS providers.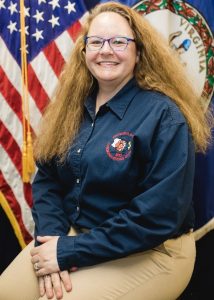 Outstanding EMS Telecommunications Dispatcher
Allison Marshall
Ms. Marshall is a leader in the industry. She is an APCO Registered Public Safety Leader (RPL) and completed the Certified Public-Safety Executive (CPE) program. Ms. Marshall has served Virginia APCO Board as a Director-at-Large and currently serves as the Chapter Secretary. Ms. Marshall was named Virginia APCO Supervisor of the Year and Ms. Marshall was recognized as the agency Supervisor of the Year (nominated by her peers) in 2012. In 2017, she was presented with the Sheriff's Office Meritorious Award for her role in developing the Sheriff's Office Naloxone Program which included instructing all of the Deputies in the use of the Naloxone, CPR and AEDs.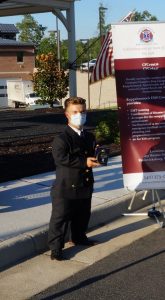 Outstanding Contribution to EMS by a High School Senior
Timothy Wilkening
Timothy is a recent high school graduate in Orange County, he is also a full active member of the Lake of the Woods Volunteer Rescue Squad (LOW Volunteer Fire & Rescue Co.) During his senior year in high school Tim contributed to the squad's coverage working two eleven hour shifts (22 hours/month). With the onset of the COVID-19 pandemic many of the older member/providers at LOWVRS stepped back from actively covering shifts. Tim is one of a handful of younger member/providers who have continued run duty shifts during this stressful period. In the first 5 months of 2020, Tim has committed over 240 hours of service to our community, while also continuing his EMS training and obtaining his Neonatal Resuscitation Program certification. During the past two years of volunteering, Timothy has been taking two heavy years of classes, successfully complicating one year's worth of college classes while maintaining a 3.97 GPA.