Recognize the dedication and devotion of your fellow EMS providers and those who support the EMS system by nominating someone for a Regional EMS Council Award!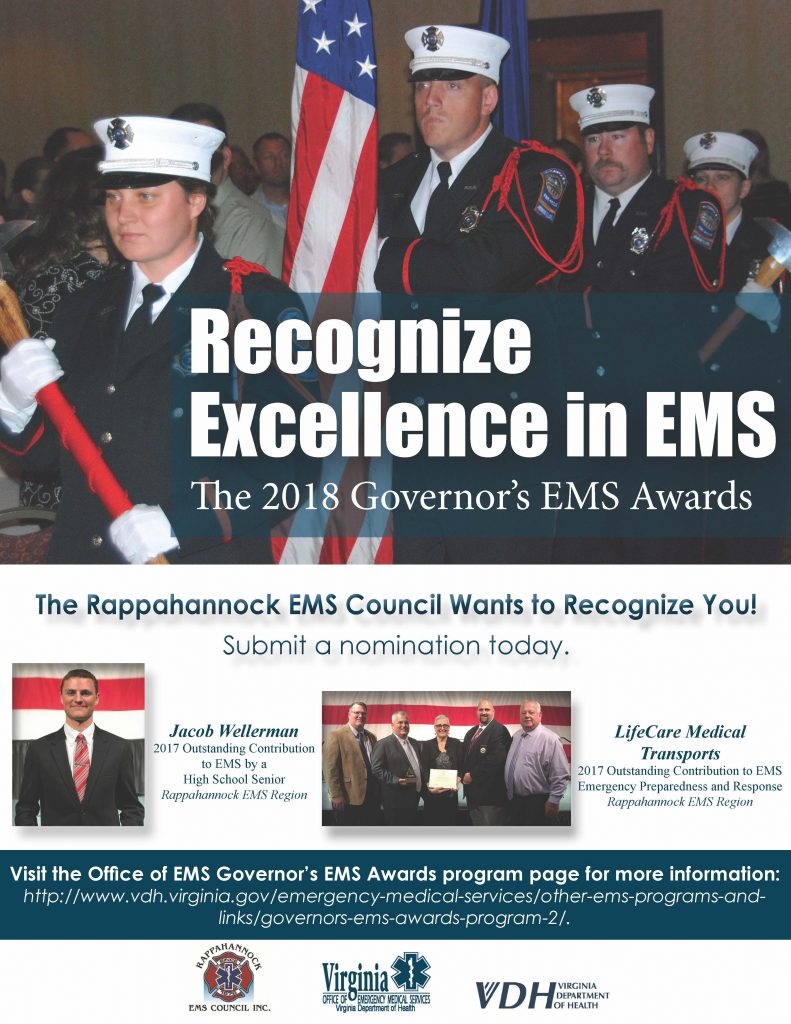 The EMS Awards Selection Committee will review the first place winners from each of the 11 Regional EMS Councils competitions. Winners selected at the regional level will be forwarded with the Committee's recommendations to the Governor. For more information about the regional and state programs, please click here.
REMS Regional Awards Forms
The nomination deadline of May 18, 2018 has passed. Please check back next month for information regarding Regional winners and the Governor's Awards!