Recent News
Governor Press Conference Updates
Clarification of Certain Immunity for EMS Providers
What EMS Needs to Know About the Latest Round of HHS COVID Funds
VDH Whitepaper - Alternate Destinations
COVID-19: Resources for Paramedic Educational Programs
SARS-CoV-2 in Animals, Including Pets
Updates to CDC Strategies for Optimizing the Supply of N95 Respirators
New COVID-19 Resources Page, Webinars on EMS.gov
The Office of EMS launched a new page on EMS.gov featuring links to up-to-date resources for EMS clinicians and leaders. Make sure to visit and bookmark this page so you know where to find the latest information relevant to EMS and COVID-19.
https://www.ems.gov/newsletter/spring2020/new_covid-19_resources_webinars.html
AAMC COVID-19 Clinical Guidance Repository
Healthcare Professionals FAQ re: COVID-19
CDC Guidelines for HCP PPE - COVID-19
As of March 10, 2020, the CDC has updated their Interim Guidance for Emergency Medical Services (EMS) Systems and 911 Public Safety Answering Points (PSAPs) for COVID-19 in the United States. Below is a summary of the changes to the guidance.
Summary of Key Changes for the EMS Guidance:
Updated PPE recommendations for the care of patients with known or suspected COVID-19:

Facemasks are an acceptable alternative until the supply chain is restored. Respirators should be prioritized for procedures that are likely to generate respiratory aerosols, which would pose the highest exposure risk to HCP.
Eye protection, gown, and gloves continue to be recommended.

If there are shortages of gowns, they should be prioritized for aerosol-generating procedures, care activities where splashes and sprays are anticipated, and high-contact patient care activities that provide opportunities for transfer of pathogens to the hands and clothing of HCP.

When the supply chain is restored, fit-tested EMS clinicians should return to use of respirators for patients with known or suspected COVID-19.

Updated guidance about recommended EPA-registered disinfectants to include reference to a list now posted on the EPA website.
http://www.vdh.virginia.gov/emergency-medical-services/emergency-operations/emerging-infectious-diseases-information/
Johns Hopkins Center for Health Security COVID-19 Resources
COVID-19 Update - OEMS - March 13
FEMA COVID-19 Supply Chain Task Force: Supply Chain Stabilization
Zika: Resources at Your Fingertips - VDH Zika Virus Info - CDC Zika Virus Info
How to Help Control Mosquitoes that Spread Dengue, Chikungunya, and Zika Viruses (Spanish)
Standard of Operations for Ebola Virus Disease Triage Guidelines are now available to view.
SOP - Ebola Virus Disease Triage Guidelines
CDC EVD Guide:
Identify, Isolate, Inform: EMS Systems and 9-1-1 PSAPs for Management of Patients Who Present with Possible Ebola Virus Disease in the United States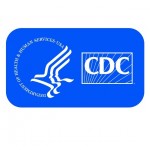 The CDC has posted a page for Frequently Asked Questions regarding the Ebola Virus Disease (EVD). For commonly asked questions and to view the page, please CLICK HERE.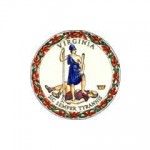 COMMONWEALTH of VIRGINIA
Department of Health
MARISSA J. LEVINE, MD, MPH, FAAFP PO BOX 2448 TTY 7-1-1 OR
STATE HEALTH COMMISSIONER RICHMOND, VA 23218 1-800-828-1120
Ebola Virus Update #3
October 27, 2014
Dear Colleague:
Thank you for your ongoing collaboration in our efforts to prepare and respond to the unprecedented outbreak of Ebola in West Africa, and the small number of cases in the United States. There continues to be no cases of Ebola virus disease (EVD) in Virginia. As promised, I am providing the latest Virginia specific information about Ebola prevention efforts in this communication. Below is a summary of 1) Virginia's post-arrival active monitoring program of travelers entering the US from Guinea, Liberia and Sierra Leone, including those health care workers (HCW) who were caring for patients with EVD, and 2) information regarding other recently updated EMS and Emergency Department guidance from the Centers for Disease Control and Prevention (CDC). READ MORE...
MEMO - OEMS
As a follow up to the e-mail request sent regarding Ebola response vehicles I wanted to provide some additional information, as we know it, based on questions and feedback that we have received.
1. Scope of deployment – At this time this is an information gathering process and the information will be held by the OEMS. The information will be available if necessary through the Division of Emergency Operations. There are no plans that we are aware of for these assets to be made available for deployment through any other structure other than a phone call from EMS staff, similar to how a disaster request would be processed. The Governor or VDEM will not be deploying the assets.
2. Process for Deployment – We are actively working on development of a process for the deployment of the assets. The first step is obviously determining which assets are available. Our vision is that the deployment of these assets would be similar to deployment of regional haz-mat teams or other regional specialty resources. There is a need to factor in resource readiness and travel time. We will continue to work on that as we move forward and will keep the councils engaged.
3. Liability – At this point we cannot speak regarding liability, since we have not received answers yet. If a declaration is declared as a result of a public health emergency then the understanding is that the assets would be protected under Title 44 and other disaster laws. However, we do not currently have that declaration in place.
4. Payment – Like liability this is an unknown aspect to this issue. We just do not know enough to provide a specific answer.
We also know that training is a concern and are working closely with the Office of Emergency Preparedness to determine training needs and capabilities. We continue to encourage the councils and the EMS agencies to engage in planning and preparedness activities with the area hospitals and local health districts to ensure that response efforts are coordinated.
To those of you that have provided me information we appreciate it. We look forward to hearing from all of you and truly appreciate your efforts in planning, preparedness, and response activities. Again, Karen Owens is your point-of-contact on all Ebola questions, information and correspondence.
Gary Brown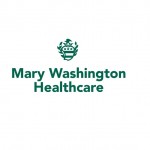 Mary Washington Healthcare has published their Emergency Department Response Plan for Ebola Viral Disease. It is highly recommended for EMS and Healthcare providers to review and familiarize themselves on the guidelines when transporting a suspected EVD patient to MWH Emergency Department.
MWHC Ebola Response Plan for EMS 2014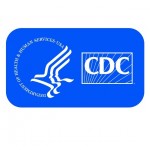 CDC Update on Tightened Guidance for US Healthcare Workers on PPE for Ebola
The Centers for Disease Control and Prevention is tightening previous infection control guidance for healthcare workers caring for patients with Ebola, to ensure there is no ambiguity. The guidance focuses on specific personal protective equipment (PPE) health care workers should use and offers detailed step by step instructions for how to put the equipment on and take it off safely.
The enhanced guidance is centered on three principles:
All healthcare workers undergo rigorous training and are practiced and competent with PPE, including taking it on and off in a systemic manner
No skin exposure when PPE is worn
All workers are supervised by a trained monitor who watches each worker taking PPE on and off. READ MORE....
EVD Memo from Regional OMD
---
To: REMS Council EMS Agencies, Providers, and Designated Infection Control Officers
From: Wayne Perry, Executive Director /
Date: Wednesday October 8, 2014
Re: Infectious Disease InformationThe REMS Council Regional Disaster Committee recently met and discussed some of the challenges regarding patient care, treatment, and transport amidst the current national and international events related to infectious disease. There are several current "hot topic" issues such as Enterovirus D68 (EV D68) and Ebola Virus Disease (EVD). We are also beginning the annual influenza season, so it is a very good time to review some infection control information. Read More...
---