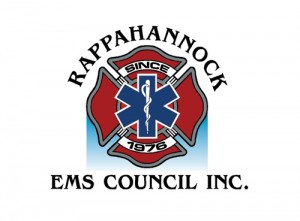 The Rappahannock EMS Council launched its pilot Mobile Integrated Healthcare Program in Caroline County in 2016. This program was funded through a grant from the Virginia Department of Health, Office of Health Equity and existed to improve access to appropriate healthcare for rural residents, reducing inappropriate use of the EMS system. Similar programs have also been shown to reduce hospital admission rates of patients with chronic illness. To date, the Council has provided non-emergency medical transport, assistance in locating resources, making appointments, and managing chronic conditions. The Council has also operated a vegetable garden to help improve patient access to healthy foods.
"Mobile Integrated Healthcare is the provision of healthcare using patient-centered, mobile resources in the out-of-hospital environment. It may include […] community paramedicine care, chronic disease management, preventive care or post-discharge follow-up visits; or transport or referral to […] appropriate care, not limited to hospital emergency departments." – National Association of EMTs
Mobile Integrated Healthcare and Community Paramedicine programs are unique because they allow providers to develop prolonged relationships with patients, providing advice on healthy living and the management of chronic conditions. Community paramedics are also able to meet the patient in their home, which provides greater insight into lifestyle and environmental issues that may not be raised during a doctor's appointment.
National Association of EMTs: Mobile Integrated Healthcare-Community Paramedicine
The Rappahannock EMS Council's program has achieved a lot since its inception.
12 Patients Served
Reduction of hospital readmission by 88%
For more information about this program, please contact Wayne Perry.